New research shows that while the UK homebuyers are paying far more than those in many other countries, the properties they purchase are amongst the smallest.
PopTech firm Moverly analysed the average size of a home across 19 nations and compared them to the UK. See the results
This means it's important for homeowners to make the most of all their available space, including the garden.
At Deeplas we have a range of products to enhance the outdoor space:
Oasis pergolas & verandas add a stylish extension to any property, helping to make use of the space in all weathers.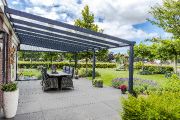 Kyube Garden Rooms mean a new room can be created in the garden which can be used for many things. Enjoy a special retreat to practice yoga, or create a home gym. Maybe even a playroom where you can shut the doors on the mess at the end of the day, or an adults-only bar. The possibilities are endless.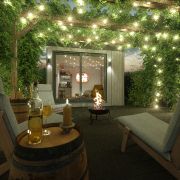 Twinson Composite Decking creates a non-slip surface that will last for years. And as it's made from composite material, it doesn't need treating or staining, so is a great low-maintenance option.
For more information on our outdoor living products, or to find an installer, please contact: [email protected]